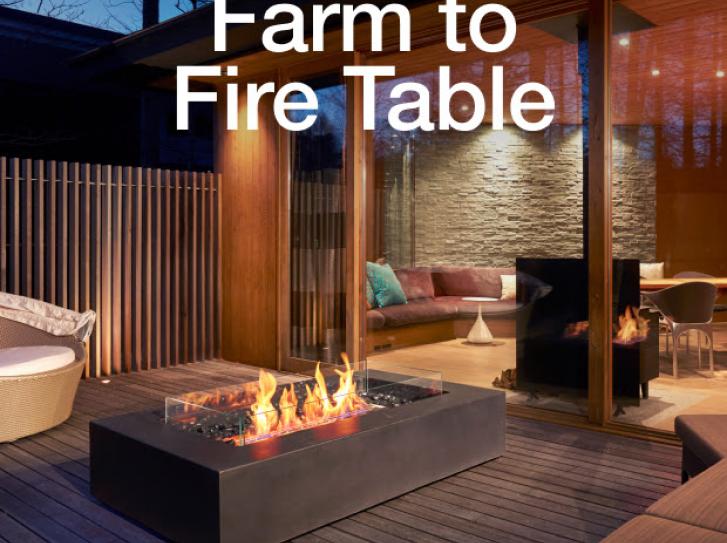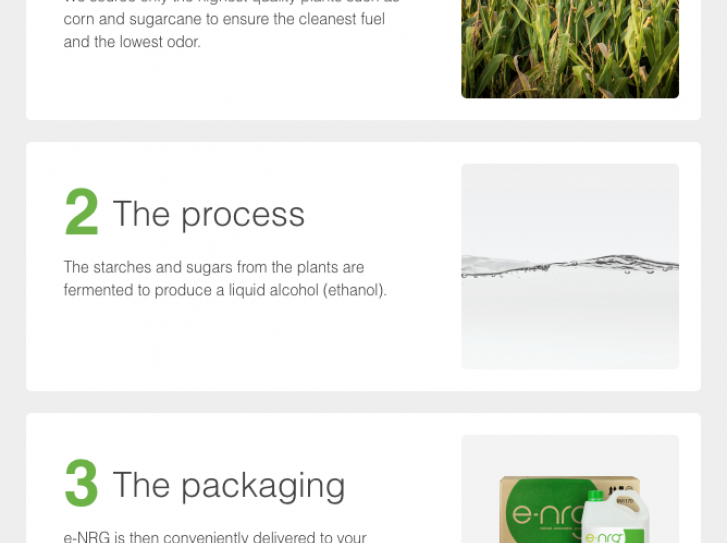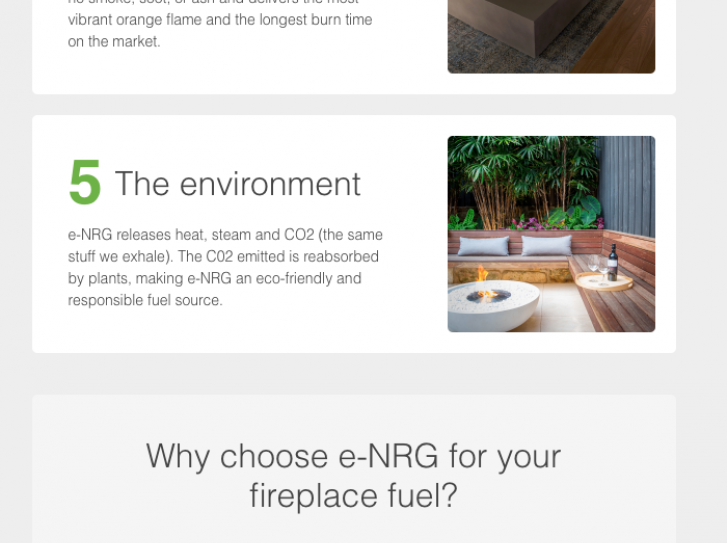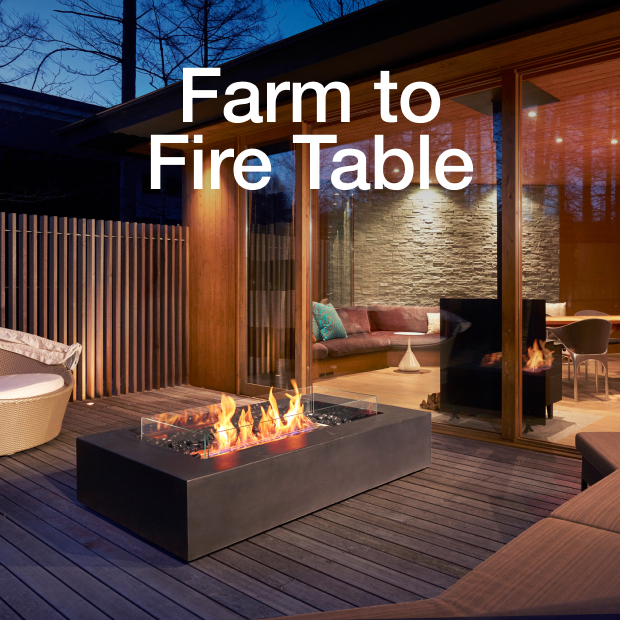 Learn about the journey of e-NRG
from the farm to your fire table.
Shop Now
1

The farm
We source only the highest quality plants such as corn and sugarcane to ensure the cleanest fuel and the lowest odor.
2

The process
The starches and sugars from the plants are fermented to produce a liquid alcohol (ethanol).
3

The packaging
e-NRG is then conveniently delivered to your door. Refueling and lighting your fire takes just a few easy steps.
4

The flame
Powering your fire table, e-NRG burns clean with no smoke, soot, or ash and delivers the most vibrant orange flame and the longest burn time on the market.
5

The environment
e-NRG releases heat, steam and CO2 (the same stuff we exhale). The C02 emitted is reabsorbed by plants, making e-NRG an eco-friendly and responsible fuel source.
Why choose e-NRG for your
fireplace fuel?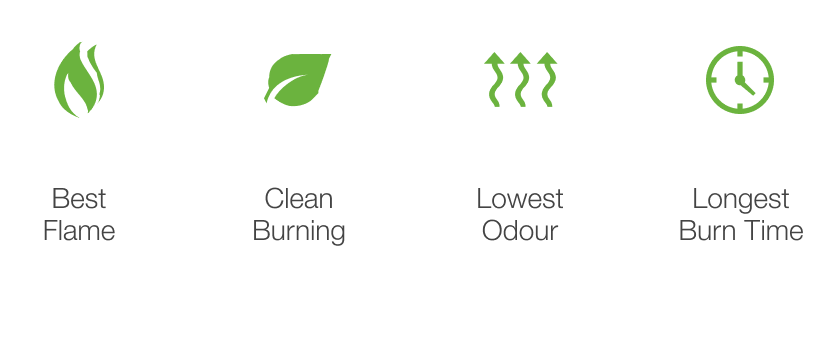 Watch it burn and see the difference