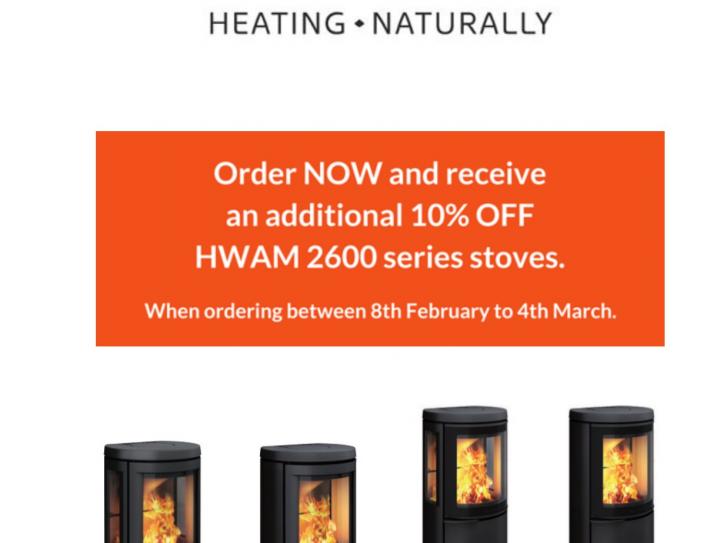 If ordred between 8th of February and 4th of March and paid in full before these dates we will offer an extra 10% off the appliance for you.
For more information please contact the showroom for further details.   We also have a 2620 on display in the showroom.
All the Best
The Team at Croydon Fireplaces.