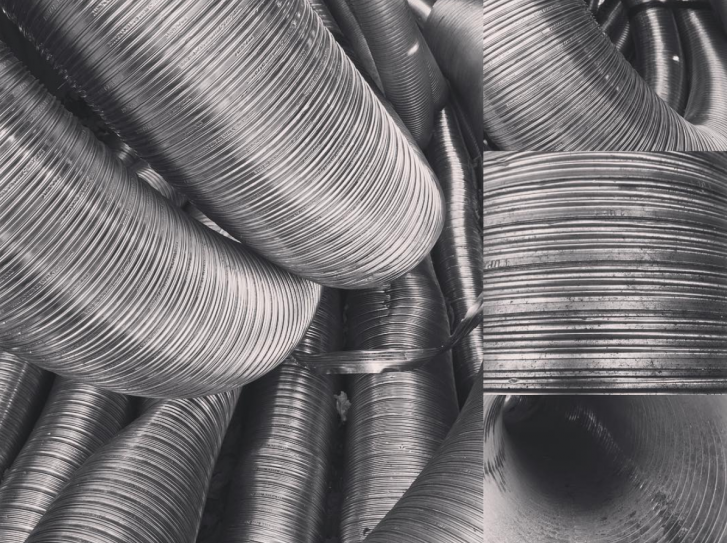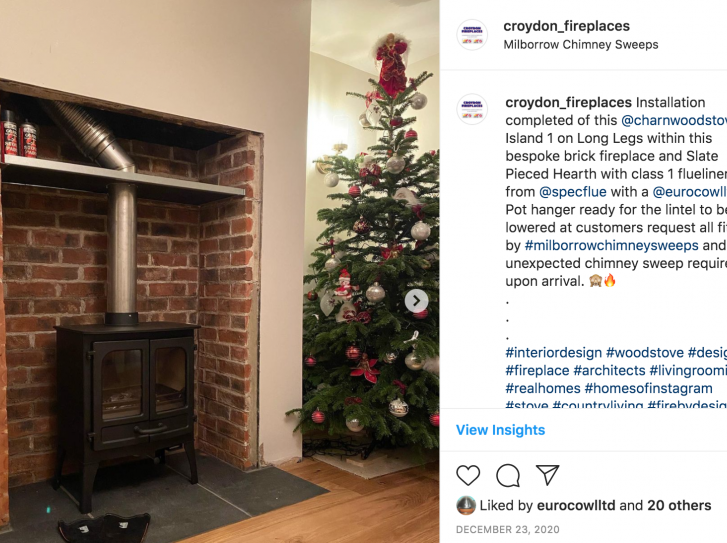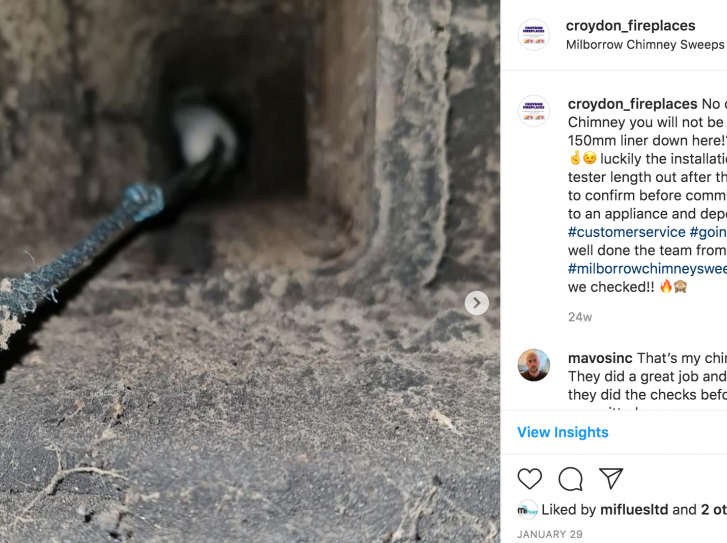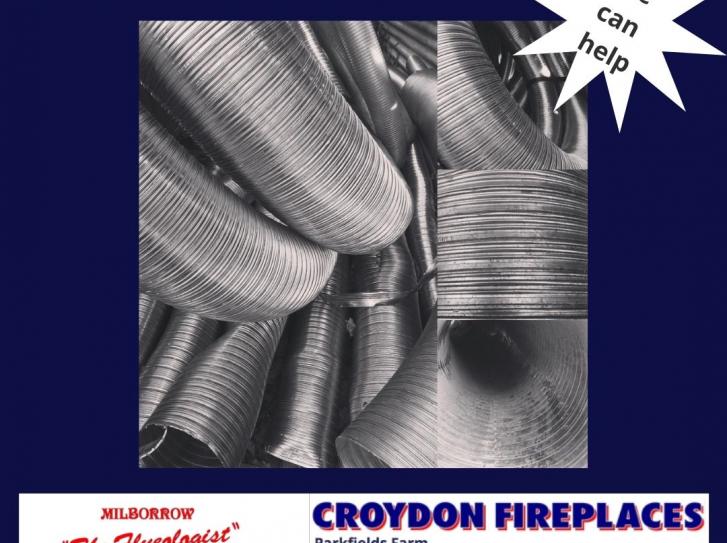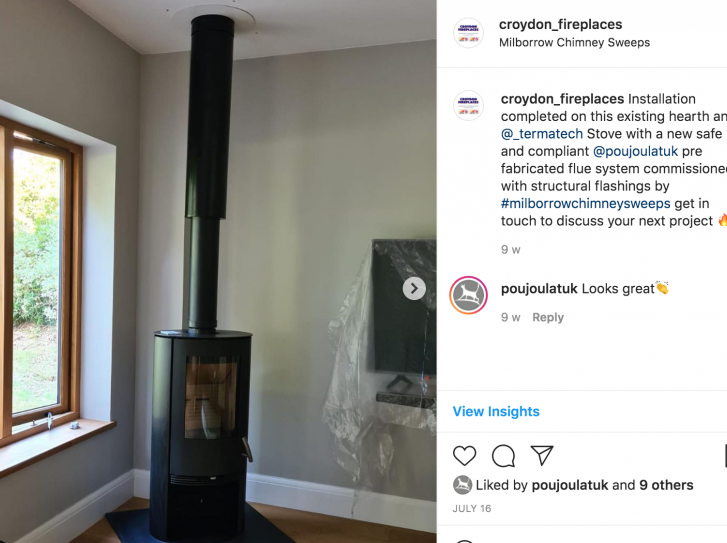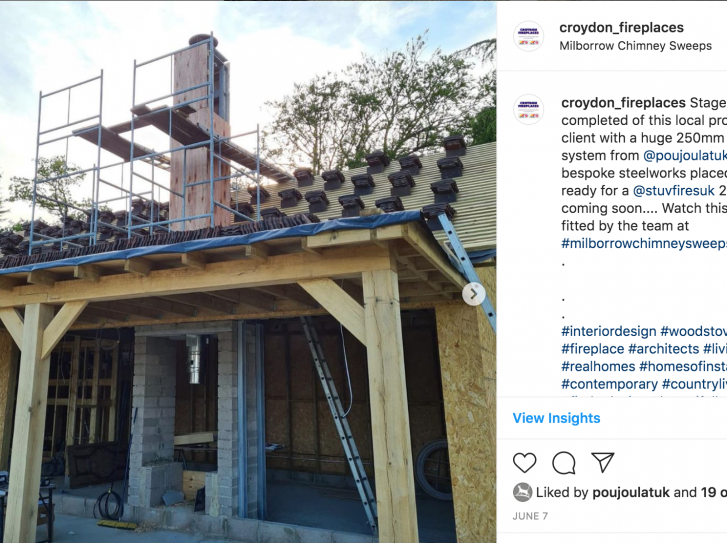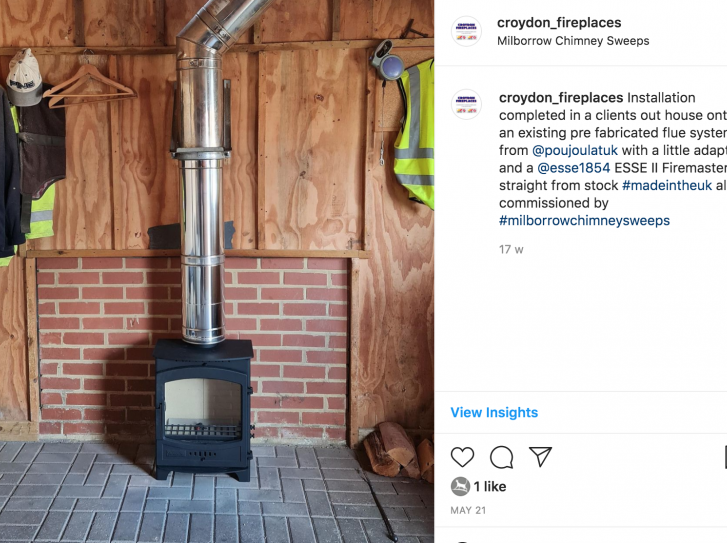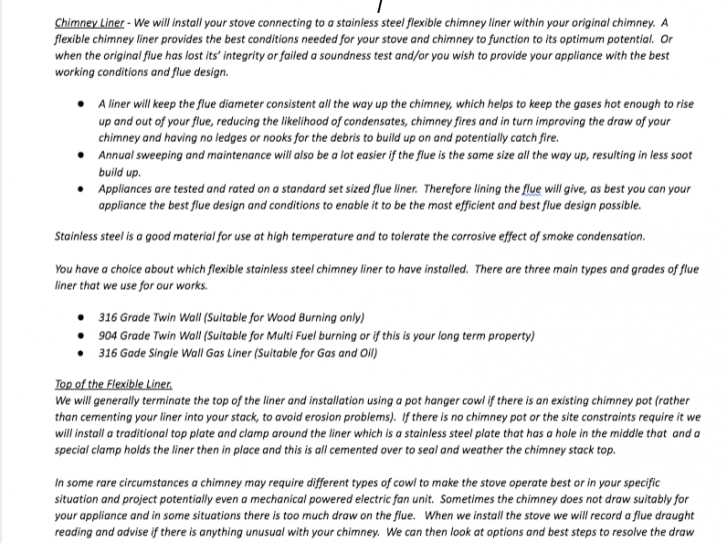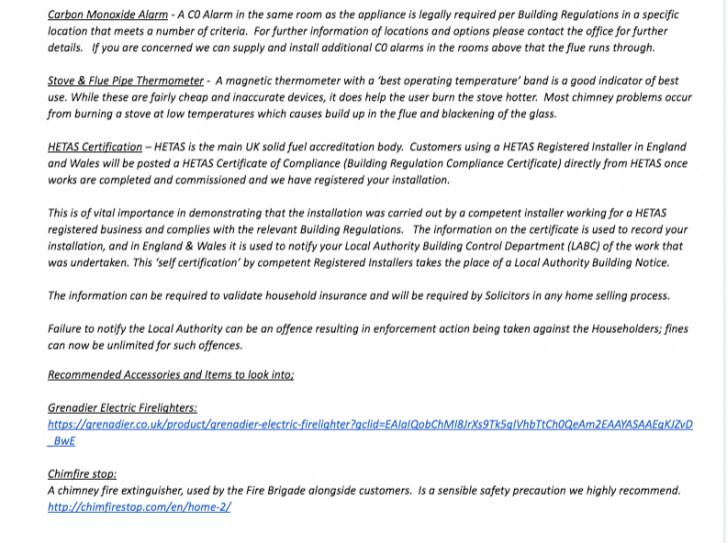 So you are Flueless ? Here is a bit of info to help you understand which flue you should use and why.......
These are the types of flue
316g Liners
904g Liners
Gas Flex
These come in various sizes, the most common diameter we use are 5" and 6" flues which most appliances require. Sometimes you will be limited to a 5" liner but you still have a wide range of DEFRA approved appliances to choose from that are approved to function on the small diameter flue.
The length of the Flue, depends on the height of your chimney (that is why we always ask you to email us, or show us a picture of the outside of your house from the ground to the top of the chimney. 1. To see what sort of access we can get. 2. To see what sort of length we are looking at installing.
Now the 316 liner (tungsten grade - the same as your cutlery) is suitable for most domestic wood burning stoves, whereas, the 904 is a higher grade liner, which is  has more chromium content  than the 316 and is suitable for multifuel appliances because it can resist sulphuric acid corrosion for longer .
Gas Flex liners are... you guessed it, suitable for gas appliances. (Conventional Gas Appliances) as a Balanced Flue Stove/Appliances need a different outlet.
Most Flue Liners are flexible and come with a 15/20 year guarantee. The liners that we install have a lifetime guarantee, so make sure you validate your guarantee.
We only install high quality Flue Liners from Mi-Flues which you can register here https://www.mi-flues.com/LinerRegMI.php
Chimney Liner - We will install your stove using a stainless steel flexible chimney liner. The chimney liner provides the conditions needed for your stove and chimney to function when the original flue has lost its' integrity or failed a soundness test:
A liner will keep the flue diameter constant all the way up the chimney, which helps to keep the gases hot enough to rise up and out of your flue, reducing the likelihood of condensates, chimney fires and in turn improving the draw of your chimney.
Annual sweeping and maintenance will be a lot easier if the flue is the same size all the way up, resulting in less soot build up.
Stainless steel is a good material for use at high temperature and to tolerate the corrosive effect of smoke condensation.
You have a choice about which flexible stainless steel chimney liner to have installed:
Either 316 for burning wood only 
Or 904 for multi fuel burning or if this is your long term property
We will do the installation using a pot hanger cowl (rather than cementing your liner into your stack, to avoid erosion problems), either 316 or 904 grade stainless steel chimney liner, as above, a bespoke register plate made onsite and all necessary pipework and ancillaries.
Different  Cowls:
In some rare circumstances a chimney may require different types of cowl to make the stove operate best. Sometimes the chimney does not draw well enough, sometimes too much. When we install the stove we will record a flue draught reading and advise if there is anything unusual with your chimney.
Flue insulation –In some occasional circumstances flue insulation is advised.  The purpose of insulation is to keep your flue warm, as a warm flue draws so much better. If your chimney chamber is on a north facing external wall there will be clear benefits. There are 2 popular methods of insulation; the most appropriate will depend upon the size of your chimney chamber. If it is large, we will use insulating jackets which wrap around the flexible flue liner. If small, we will use vermiculite beads to infill. The snag is that the same properties that make the beads an excellent insulator also make them a superb damp conductor. So if your property does suffer from damp, vermiculite should be avoided.
Air Vent - Building regulations require a permanently open air vent be installed if the output of your
stove is more than 5kw, or your property has an air permeability of less than 5m3 hm2, again we will discuss on site survey.
Carbon Monoxide Alarm - A CO Alarm in the same room as the appliance is legally required per Building Regulations.
Stove & Flue Pipe Thermometer - A magnetic thermometer with a 'best operating temperature' band. While a fairly cheap and inaccurate device, it does help the user burn the stove hotter. Most chimney problems occur from burning a stove at low temperatures.
HETAS Certification – HETAS is the only UK solid fuel accreditation body. Customers using a HETAS Registered Installer in England and Wales will be posted a HETAS Certificate of Compliance (Building Regulation Compliance Certificate).
This is of vital importance in demonstrating that the installation was carried out by a competent installer working for a HETAS registered business and complies with the relevant Building Regulations. The information on the certificate is used to record your installation, and in England & Wales it is used to notify your Local Authority Building Control Department (LABC) of the work that was undertaken. This 'self certification' by competent Registered Installers takes the place of a Local Authority Building Notice.