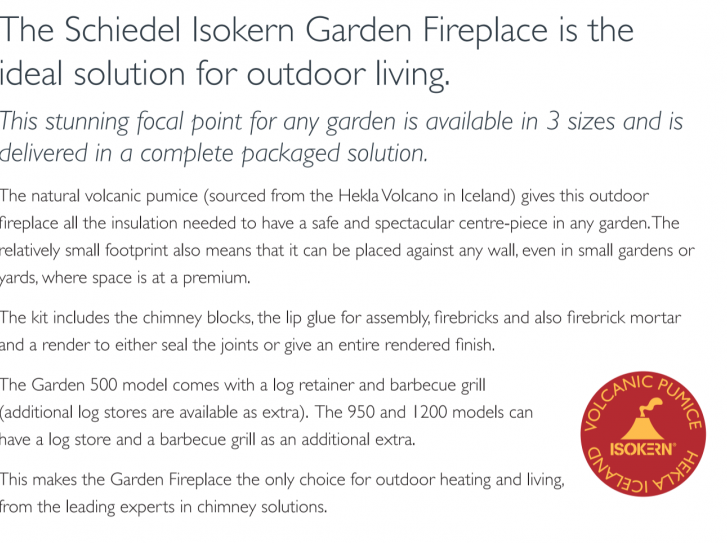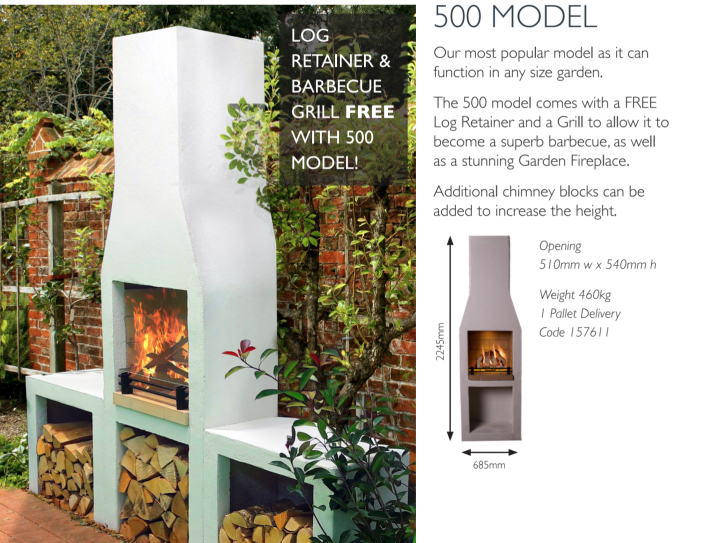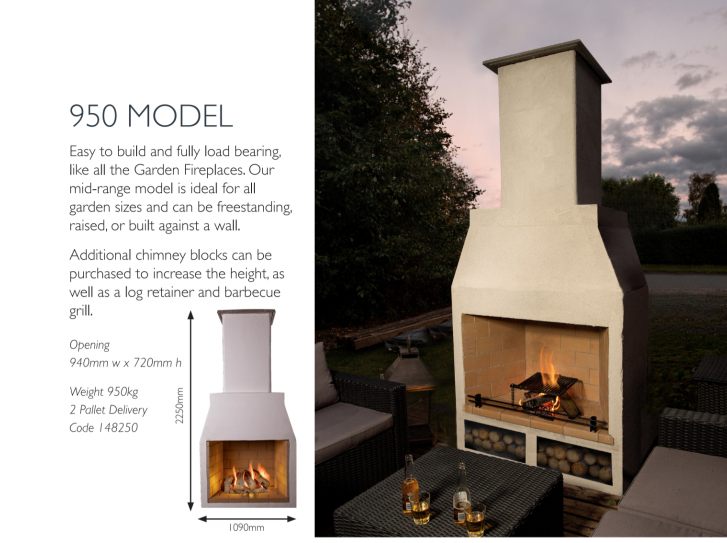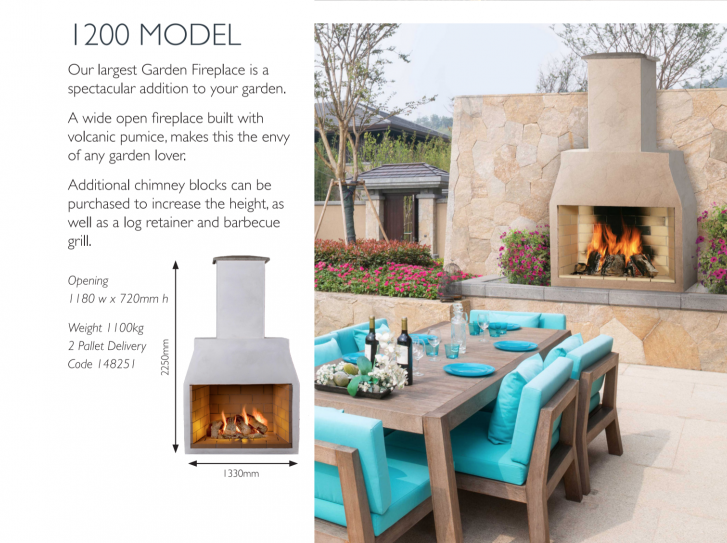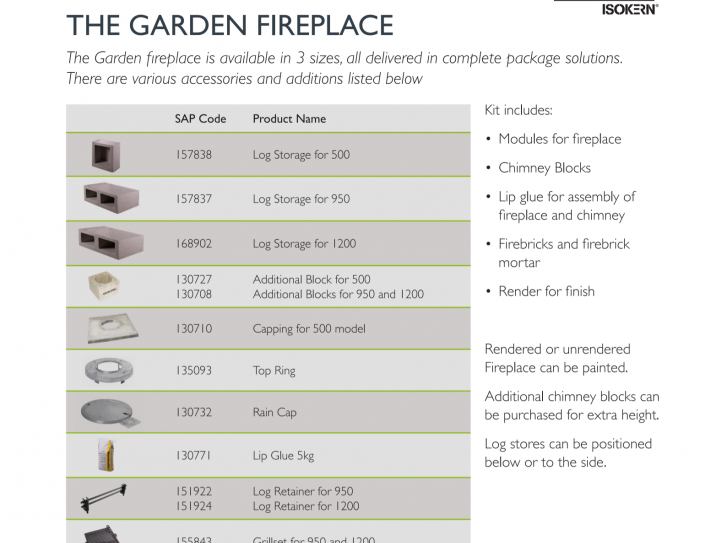 We sell these, please get in touch on [email protected] or 0208 6841495 
The Garden Fireplace is the ideal solution for outdoor heating and living.
Unlike other outdoor fireplaces, this one is made from Volcanic Pumice, sourced from the Hekla Volcano in Iceland.
The natural pumice gives this outdoor fireplace all the insulation needed to have a safe and spectacular focal point of any garden. The relatively small footprint also means that this can be placed against any wall in even the tiniest of gardens or yards.
The kit includes the chimney blocks, the lip glue for assembly, firebrick and also firebrick mortar and a render to either seal the joints or give an entire rendered finish.
Garden 500 model comes with a log retainer and barbecue grill (additional Log Store available as extra) which allows the Garden Fireplace to double up as a stunning BBQ.
There is also an additional log store available for the 500 model which can be placed either side of the fireplace.
The larger models, 950, 1200 models come with a capping but a rain cap is an optional extra on all models.
https://www.croydonfireplaces.co.uk/products/fireplaces/isokern-pumice-outdoor-fireplace-500-kit
https://www.croydonfireplaces.co.uk/products/fireplaces/isokern-pumice-outdoor-fireplace-950-kit
https://www.croydonfireplaces.co.uk/products/fireplaces/isokern-pumice-outdoor-barbeque-1200-kit
https://www.schiedel.com/uk/products/pumice-system-chimneys/schiedel-isokern-garden-fireplace/