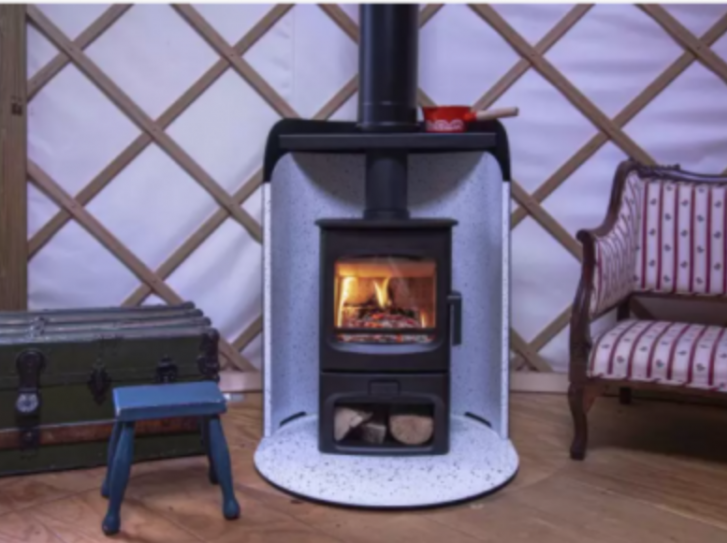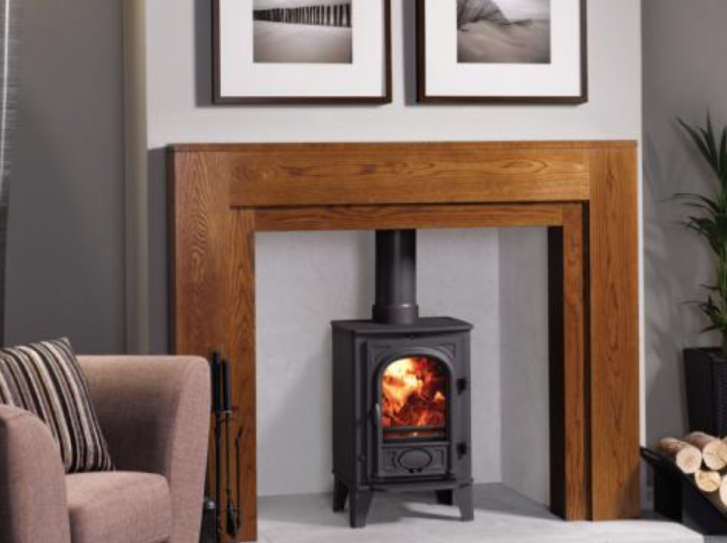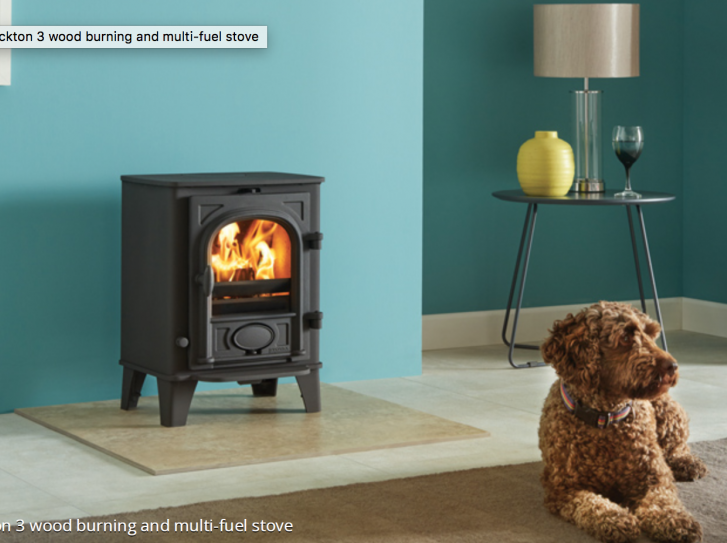 Looking for a Small Stove?
3 KW Stove 
https://www.croydonfireplaces.co.uk/about-us/news/small-stoves-stoves-yurts-garden-buildings-houseboats-woodburners-tents-and-glamping
So you need a small woodburning Stove ?  You need a Bell Tent Stove, Woodburners for Yurts, Stoves for Garden Buildings, Small Stoves for Houseboats, Stoves for Tents, Glamping Woodburners, stove for your home office, small stoves for tiny spaces, stoves for Shepherds Huts, Stoves for cabins and studios,small stoves for canal boats, stoves for caravans, stoves for horseboxes, small stoves for mobile homes, small stoves for sheds, small stoves for household fireplaces, small stoves for small openings,  - we can help you!
Log burners for small spaces, here's a bit of inspiration so you can compare prices.
This is the Charnwood Aire 3 you can have it freestanding or with its Pod (VLAZE Vitrious Enamel liner)
The Charnwood Stove Pod is designed for cabins, yurts, tents, boats, home offices and other tiny home accommodation. Compatible with the highly efficient Charnwood Aire 3, this neat steel enclosure creates a safe, protected focal point for the room. The Charnwood Stove Pod can be placed on any hard, flat surface without the need for an additional hearth. It is available in a matt black powder coat with the option to add a VLAZE vitreous enamel liner for a stylish, easy to clean finish.
https://www.croydonfireplaces.co.uk/products/stoves/charnwood-aire-3
https://www.charnwood.com/all-stoves/stove-accessories/aire/stove-pod/ 
A fantastic bit of all in one stove and surround action making it easier to install into your small space.
The Hobbit from Salamander Stoves 
https://salamanderstoves.com/ and https://www.croydonfireplaces.co.uk/search?search=salamander.   the hobbit from Salamander Stoves in Devon https://salamanderstoves.com/product-category/the-hobbit-stove/ available in a range of different paint finishes at an extra cost. The perfect addition to your small space
Or the Stovax Stockton 3
https://www.croydonfireplaces.co.uk/products/stoves/stovax-stockton-3-ecodesign
https://www.stovax.com/stove-fire/stockton-wood-multi-fuel-stoves/stockton-3/
it's bigger/taller brother the Stockton 4
https://www.croydonfireplaces.co.uk/products/stoves/stovax-stockton-4-eco
https://www.stovax.com/stove-fire/stockton-wood-multi-fuel-stoves/stockton-4/
Or the New Stovax County 3 Multifuel
https://www.croydonfireplaces.co.uk/products/stoves/stovax-county-3-multifuel
https://www.stovax.com/stove-fire/county-wood-multi-fuel-stoves/county-3/