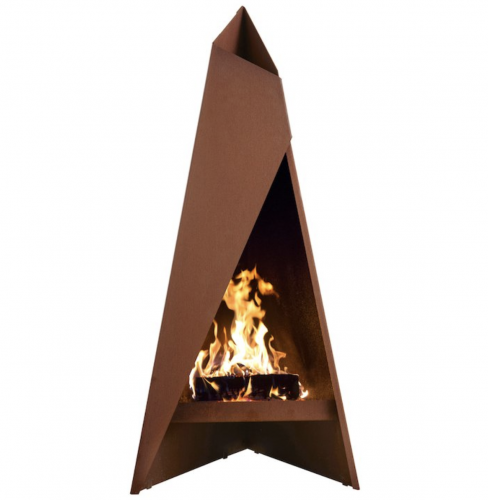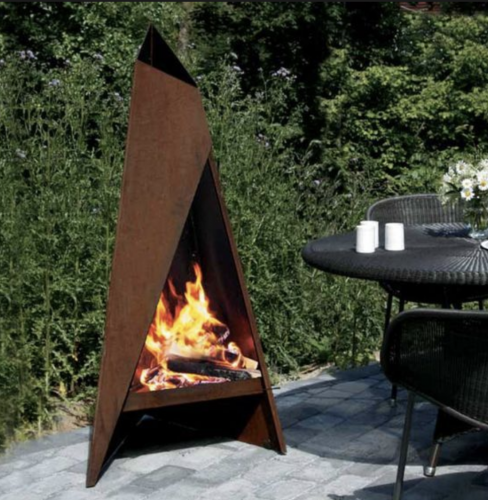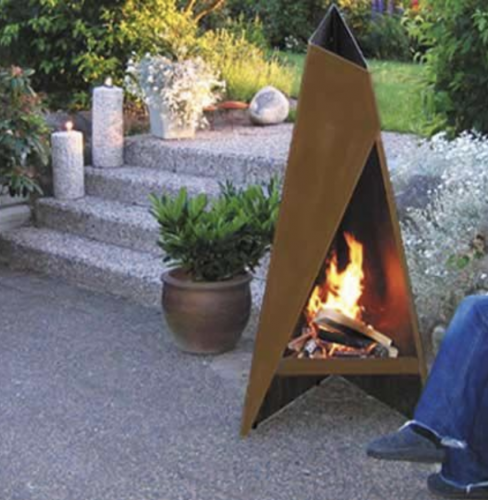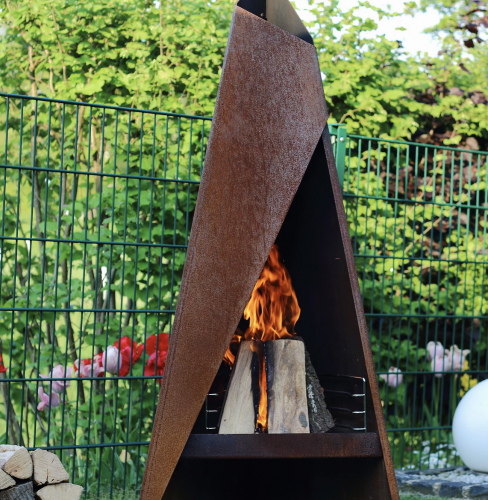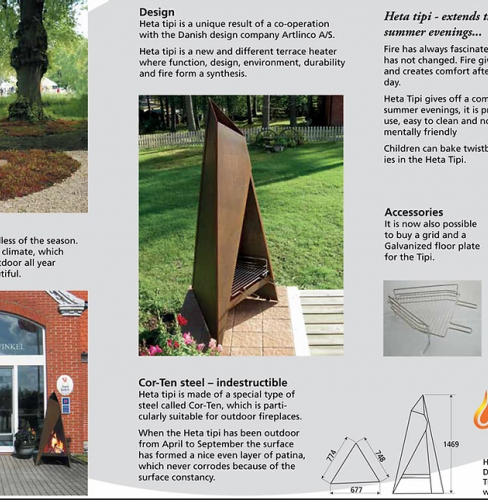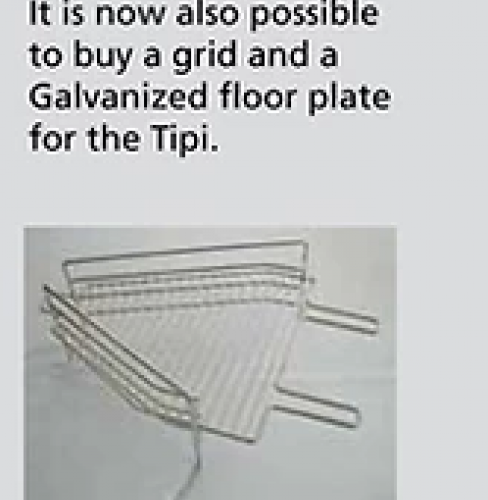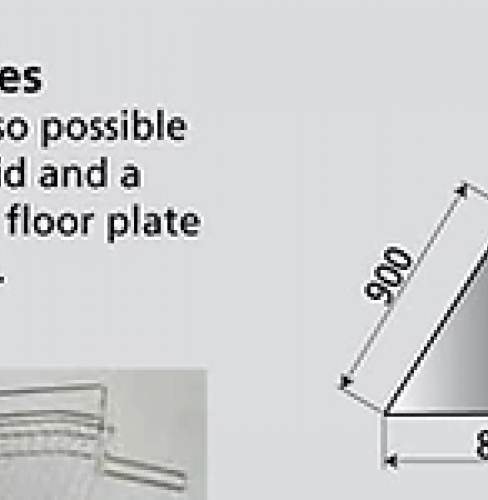 Fire has always fascinated people - and that has not changed. Fire gives peace to the soul and creates comfort after a hectic working day. Heta Tipi gives off a comfortable heat on cool summer evenings, it is practical and easy to use, easy to clean and not at least environmentally friendly.
Description
Tipi in the largest size, 147 cm, from HETA. (The stainless steel grill option is available with this model)
Tipi in the mid size is 120 cm 
The smallest size is 96 cm
All can sit on an additional galvanised floor plate if required at an additional cost.
Fire has always fascinated man, and it still does. Live fire calms the soul and provides a cozy setting after a hard days work. The Tipi from HETA gives a comfortable warmth on cool summer nights. It is practical, easy to use, easy to clean and lastly very environmentally friendly.
With this, children can roast all kinds of treats over the fire.
HETA Tipi has a sculptural effect regardless of the time of year. It is designed for the temperate climates wind and rain, meaning that it can stand outside all year long and still look great.
HETA Tipi is a unique result of teamwork with the Danish design company, Artlinco A/S. HETA Tipi is a new kind of terrace warmer, that brings out the best in terms of functionality, design, environment, durability and the beautiful of a live fire.
It is made from a special type of steel, Cor-Ten steel, which is highly suited for outdoor use. When it has been outside from april til september, there will be a nice layer of patina on it's surface, which never developments into rust because of the surface resistance attributes.
HETA also offers a Grill and a galvanized steel plate for this product.